About us
About us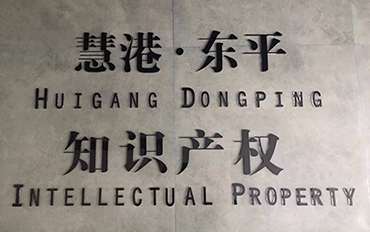 Foshan DongPing Intellectual Property Firm and Foshan Huigang Intellectual Property agency Co., Ltd (hereinafter referred to as Huigang Dongping IP Law Firm) assists clients worldwide in establishing and obtaining their intellectual property rights in the past 23 years.
There are seven licensed patent attorneys, one licensed lawyer, two licensed trademark attorneys in our firm, all of them have more than 5-year experience, that makes us efficient in patent, patent, trademark, copyright, integrated circuit layout design and legal consulting services.
Now our firm is headquartered in Chancheng Dist, Foshan, with offices in Sanshui Dist, the UK, New Zealand, Japan. Whats more, we have established strategic cooperative relations with professional IP firms in more than 100 countries around the world, we promise to reply email within 24 working hours, we are able to promise any urgent work if you entrust us. Usually, for any filings in China, Hong Kong, Taiwan, Macau, Japan, South Korea, the UK, New Zealand, Australia, EU, you can receive the receipt as well as our report within only 1 working day. For any other regions, we usually send our report as well as receipt within 3 working days.
Besides, we are trying to to be a firm with social possibility, e.g, we are using non-paper working system to protect world environment and we frequently donate to Street Animal Association,etc.
Should you have any question please feel free to contact us at here.
Patent Registered Approval (SIPO):

Trademark Registered Approval (SAIC):

Our Honor
Our Honor
Member of China Patent Agents Association

Member of Guangdong Patent Agents Association
Quality and Prestige Double Safeguard Demonstration Intellectual Property Firm of Guangdong Province

Expert Firm of Foshan Intellectual Property Infringement Disputes

Advanced Intellectual Property Firm of Foshan

Guest Intellectual Property Firm of Foshan Economy and Technology Information Bureau
Provincial A-Level Credit Firm
President Firm of Foshan Patent Agent Association
Member of Foshan Intellectual Property Association
Member of Nanhai Intellectual Property Association